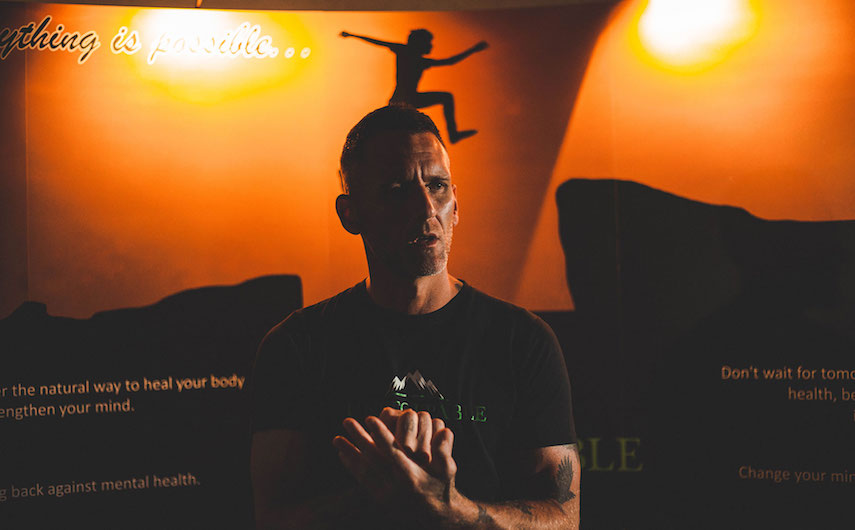 Motivational Video | Health Awareness
Mental Health Awareness Seminar | How to Cure Depression Naturally | London Heathrow
An Unstoppable journey…
'On the other side of commitment is something great, something life-changing.'
'Anything is possible.'
So many words, so many beliefs. I have come so far, but not by chance. Through hard work, dedication, self-control and a desire so strong, I have changed – inside and out.
On a cold and very windy day, Mark Brooks and I trekked around Lulworth Cove to film a video that becomes more relevant each day that passes. The words were written from the heart, inspired from seeing the light that cast a shadow over my life. It's a lesson I've learnt: Each day you can focus on the shadows, or look to the light. My choices are good now, my purpose strong.
Just over a year from shooting that video, Mark Brooks continues to bring my dream, my passion and my purpose to life. From the very start, I knew our combined creativity would not fail and together we would be able to deliver a message so strong, it could not be ignored.
People are starting to listen…
'With a thousand stairs, just one step is all you need in the moment of now'
This video highlights another step in this amazing journey. I was honoured to be invited to Heathrow by Balfour Beatty to present in aid of Mental Health awareness week. Still thousands of stairs in front of Mark and I, but together we will climb every one.
Keep following and keep watching, as the story unfolds and the journey continues.
'If you believe in yourself, you can be Unstoppable'
Unstoppable Mindset – for the sake of your loved ones and a future generation…something has to change.
Film Director
Mark Brooks